API FINE CHEMICALS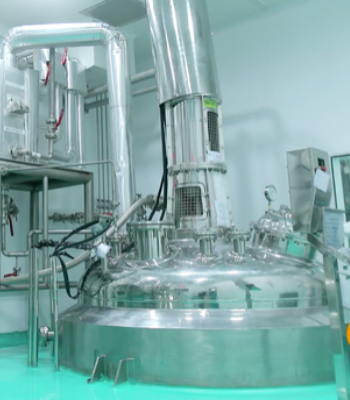 Process Engineering expertise holds the success behind setting up state-of-the-art API & Fine Chemicals Facilities.
Process Engineering is one of the major Spectrum's USP, differentiating us from rest of consultants. We understand client's process needs and design the facility considering the critical process reactions at high temperature or high-pressure with all the safety standards like SHE, HAZOP etc. We provide detail P&ID, PFD, Material Data Sheets for all the major equipment and ancillary items. We have in house instrumentation team to design the DCS system and the instrumentation philosophy which requires in depth process knowledge.
While designing API & Fine Chemical facility it is important to consider a) condenser sizing for multi-product plant – considering average specific & latent heat of most used solvents thereby optimized selection of heat transfer area and b) thermo syphon type reboilers used in Solvent Recovery columns – Eliminates pumping and thereby operating cost.
We provide process calculations for Heat Exchangers, Pumps, Vacuum, Energy & Mass Balance, Line Sizing, Pressure Drop, Vapor Line Sizing, Re-boilers, Insulation Thickness Calculations Safety Valve & Rupture Disk.
Spectrum has successfully completed designing of more than fifty facilities in API/Fine chemicals & has experience in designing facilities with hazardous reactions like Hydrogenation, Halogenation, Sterile API and Oncology API with highest safety measures.

We have experience in setting up below facilities -
Generic API
Hi-Potent API
Sterile API
High-Temperature and High-Pressure reactions
Solvent Recovery Plants
Speciality Chemicals
Intermediates
Fine Chemicals
Hydrogenation, Halogenation Reactions