Food, Beverages & Cosmetics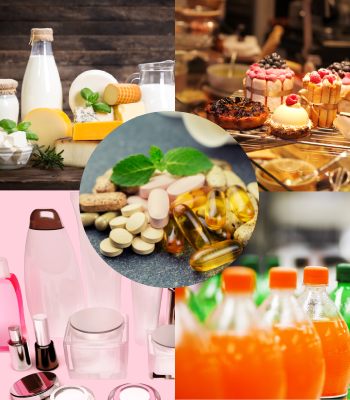 Spectrum having expertise in Pharmaceutical Engineering, we realized the need of cGMP requirements for Food, Beverages and Cosmetics (FBC) industry and diversified into FBC Sector.
We design FBC facilities pertaining to latest FSSAI, HACCP, GFSI, NSF, Drugs & Cosmetics Act and HALAL standards. We have executed projects of wide range of products in FBC sector.
The ease of manufacturing process plays an important role in any FMCG production unit as these are more market centric products with seasonal gains.
We have experience in setting up below facilities -
Dairy
Confectionery
Meat & Poultry
Packaged Food
Bakery Ingredients
Yeast Plants
Hair Care and Skin Care
Edible Oil
Alcoholic Beverages
Non- Alcoholic Beverages
Spices
Flavors & Fragrances
Ketchup Plants
Baby Care