Lab, R&D & Pilot Plants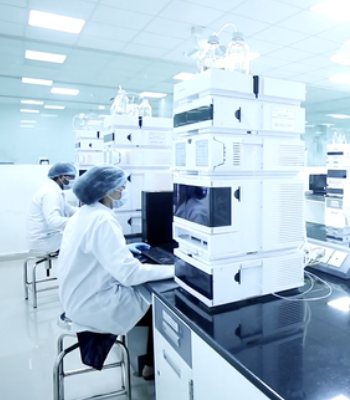 Spectrum can develop ergonomic designs of the workspaces and the laboratory furniture without compromising on the functional and safety requirements of laboratories.
Our design development work for the laboratories include design of functional spaces, utilities generation and distribution network, high purity gas system, exhaust systems, fume hoods, HVAC, Electrical, Fire protection, explosion proof, safety systems like eye wash and shower, special handling and storage systems for flammable and toxic chemicals, reagents and solvents, design of material handling system for high-potent and biohazard materials, design of laboratory wastes and effluent deactivation and treatment systems.
All Laboratories need to be Flexible, Open, Expandable, Adaptable, Functional, Efficient, & Perfectly Safe for all users & sustainable from environmental perspective.
We have experience in setting up below facilities -
Wet Chemistry Labs
Instrument Labs
Microbiology Labs
Analytical Development Labs
Product Developments Labs
Formulation Development
Nutritional Labs
Peptide Labs
API Kilo Labs
Diagnostics Labs
Cell Culture Labs
Biotech Labs
Food Testing Lab
Hi-Potent Labs