Warehouse & Cold Storage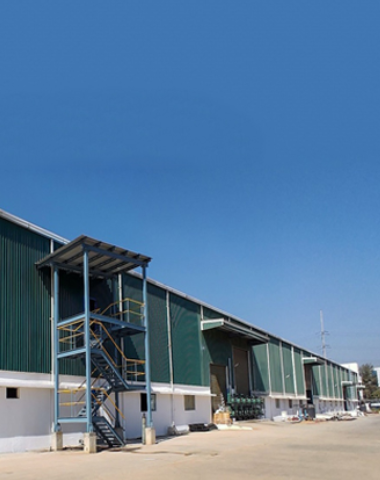 Warehouse and Cold Storage requires in depth understanding on the number of days storage (inventory) for various Raw Material(RM), Packing Material(PM) and Finish Goods(FG).
Specific sections are planned for Quarantine, Approved and Rejected material with quality control labs. Parameters such as required level of automation, Relative Humidity and Temperature are considered to meet the specific product storage requirements. Spectrum also has experience in designing Warehouse/Storage spaces for critical requirements like Cold Storage, Critical Chemical, Gas and Solvent Storage.
Spectrum has executed warehouse projects with†ASRS (Automated Storage and Retrieval System), compact storage system, automatic truck loading and unloading system, gantry/robotic pick and place automation, rail guided vehicles, conveyor system, overhead monorail system, robotic palletisation, and sortation conveyor system. †
We have experience in setting up below facilities -
Pharma & Food Cold Storage Warehouse
Retail Warehouse
Consumer Products Warehouse
Engineering Warehouse