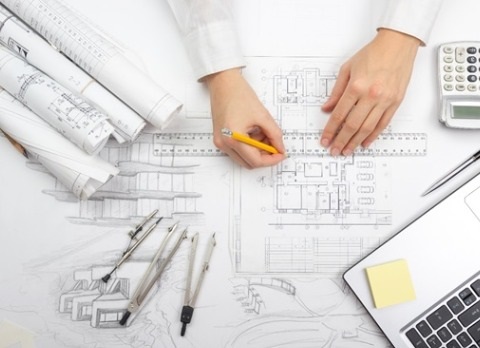 2022-01-19
What Should You Know About Pharmaceutical Facility Design?
What are the key factors you should know and how it helps in launching or renovating pharmaceutical facilities?
This article aims to explain the project approach for developing a standard pharmaceutical facility. It also points out measures that should be kept in mind during the design phase.

Generally, a new or upgraded pharmaceutical facility is required due to the following reasons:

1. New products - When manufacturing of a new product needs different kind of facilities (different category of drugs) or to meet their production requirements.
2. Regulatory requirements - When the current pharmaceutical facility does not meet the regulatory requirements.
3. Economic Advantage - When there is an economic advantage for the business in relocating to a new site. It can include lower labor and manufacturing cost, shipping advantage, tax incentives etc.

PLANNING

In the planning stage, the team members must include representatives from Process, Engineering, Production, Qualification and Validation departments. The team of engineers, architects, operation personnel, and quality managers should be on the same page as far as the facility design planning is concerned.

All of them can present their requirements before beginning the project. The team should review and assess all facets of design together. The project objectives, product volumes, budget costs, safety, utility, and regulatory requirements must be discussed and finalized in the conceptual design phase.

The sequence of any pharmaceutical facility design project approach begins with Conceptual design, followed by Basic engineering, and ends with the Detailed design engineering. These are the key phases for the successful designing of a pharmaceutical facility.

Conceptual Design - The basic elements of conceptual design will cover discussion on GMP requirements and how they will be met once the project goals are established. Additionally, special focus must be given to the conceptual layout and accommodation schedule along with data gathering of the facility.

The project manager should emphasize on declaring design philosophy including Man-Material-Waste flow movement. Every design aspect is addressed in a way to make it a state-of-the-art facility. The major equipment list can be decided along with the needs for Heating, Ventilation & Air-Conditioning (RH, Temperature, Pressure) and other key utility system requirements. In the end, the budget (Guaranteed Maximum Cost) can be estimated that will make management review easy and hassle-free.
Preliminary Engineering (Basic Engineering) - Also known as functional design or design development, this phase is concerning the establishment of a basis for detailed design and is also known as "Basis of Design" (BOD) document. Several elements like production line layout, equipment location, building services and utilities are defined. The design managers will develop process flow diagrams, process and instrumentation diagrams and create process specifications.

A Basis-of-Design or BOD document contains comprehensive details and basic specifications with clarity for all engineering disciplines including Civil/Structural, Architectural, HVAC, Electrical, Mechanical, Utilities, Fire Fighting systems.

Detailed Design Engineering- This step consists of preparation of detailed design for each engineering discipline including Tender documents for HVAC, Electrical, ELVS, Mechanical, Piping, Fire Safety, Civil / Structural and Architectural, Instrumentation, Process and Utility Engineering. Furthermore, a detailed cost estimate and a URS - User Requirements Specifications is also developed for Production /Process equipment's.

Commissioning, Qualification & Validation (CQV) - The CQV team plays a key role in design plan in addressing the facility Qualification and Validation requirements and carrying out GMP Risk Assessment as may be required (on different stages) depending on various regulatory requirements.

It will further help in commissioning systems, equipment, and utilities for the facility.
Validation is an equally important part of the process. Establishing documented evidence is always helpful in giving a high level of assurance of quality. It also helps in determining the process variables and acceptable limits of these variables. Also, it verifies that the design is efficient and is suitable for the established facility.
Moreover, it verifies and validates Installation Qualification, Operation Qualification and Performance Qualification including review of URS & Design Qualification and carrying out FAT and SAT as per V-Model of Validation.
CONTAMINATION

There are potential cross-contamination risks in the manufacturing of drugs in facilities. Given that high-quality drugs are manufactured in such facilities, special attention must be given to the layout planning, location, and environment. Moreover, it is essential because contaminants in even small quantity can affect the quality of drugs, and it can disturb the fragile processes.

The cGMP regulatory guidelines of different countries like Europe, the US, WHO, India, and others stress the importance of high-quality medicines without contamination. These have to be strictly followed, and thus the appropriate facility design is necessary to mitigate any contamination risk.
Man-Material-Waste movement - The design planning team must understand the flow of personnel and materials and plan one-way flow (linear flow). The primary goal is to eliminate cross contamination potential. Thus, the layout should be planned in a way to avoid cross-contamination. A separate entry and exit should be planned along with washrooms & change rooms. Experts always suggest maintaining one-way flow (linear flow) and the use of airlocks between controlled and critical areas.

Rooms- To prevent contamination, the basic design phase approach must be aimed at providing enough space aesthetically for product lines to carry out the day-to-day operations as well as to plan expansion according to the future needs. Each section of the production facility must be so separated that maintenance and cleaning activities can be done smoothly without interruptions.

The design should provide sufficient space for movement, operations, maintenance, and equipment access. Plus, it should meet EHS code requirements. Besides, extra space for portable items must be considered.
ETP discharge - The generation of wastewater from pharmaceutical plants must be treated and discharged as per local industrial norms. Preferably Zero Liquid Discharge (ZLD) ETP should be designed, planned, and engineered for better future environment. Also, a liquid effluent management system which includes preliminary storage tanks, pumping of the neutralized effluent to the mainstream of ETP plant must be planned as required.

HVAC system - A plant design should be formulated in sync with the critical parameters like temperature, pressure, RH, and operating conditions specified for controlling risks. Also based on the product requirements and keeping in mind the EHS codes, selection of type of HVAC systems shall be done.

Moreover, the design team should ensure to meet the requirements of each room like temperature, pressure zoning and relative humidity conditions, filtration scheme, instrumentation control scheme etc. A preliminary single line ducting layout drawing with locations of HVAC equipment (AHUs) should be proposed. The layouts for AHU grouping, Room classification, Pressure zoning, Temperature & humidity level, reflected ceiling layouts (superimposed layout of diffusers, lighting & services cutouts, etc.) can be prepared.

GMP Risk Assessment- More specifically, a cross-contamination risk assessment document can be created on different stages of project as required. It should lay down the possible risks and mitigation strategies to be used in such situations.

 
LATEST SOFTWARE
With continuous learning, innovations, and technological possibilities, there are different types of drugs produced every day across the world. All of them need to comply with standards like cGMP, and regulations laid down by competent authorities at the helm of medical affairs. Thus, latest software can be used to design facilities.

Latest 3D software such as Building Information Modelling - BIM, Revit MEP 2020 and Sketch-up Pro can be used to maximize design efficiency and get accurate BOQs. It helps in simplifying the design layout of today's complex plants and adjacent systems. It helps user or decision-makers to understand plant design better as the design views are made easy to assess and analyze.

Software helps in reducing capital cost as different design alternatives can be analyzed, and the best one adopted as per the requirement.

Clash detection - In any construction project, there are chances of clashes amongst different disciplines related to positioning, material and scheduling. Some examples of clashes include beam and HVAC ducts occupying the same space, pipelines and electric conduits covering the same space, no buffer space around equipment etc. It often leads to reworks and loss of time/capital.

2D software are found to be ineffective in detecting clashes in design. Thus, using 3D BIM models in Revit boosts visualization and helps collaborators across disciplines. They are highly capable of detecting clashes in the design stage and thus saves a lot of money as well as time.

Drawing Updates - Given the complexities involved in the pharmaceutical facility design, there are a number of modifications made every now and then to satisfy the requirements. Thus, updating drawing and design is made easy with the use of latest software.
GFC - Good for Construction drawing is like the final design plan which is used as a roadmap for the construction of a pharmaceutical facility. It ensures that the whole design is executed in the most appropriate way after the approval of GA drawings from Vendors/Contractors for process equipment and systems.

The expert team can help you make better design decisions. Spectrum PharmaTECH is one of the leading pharmaceutical consultants with more than 26 years of experience. The highly capable team has executed 300+ projects across the globe for different geographies.